NDLEA Arrests 20 Individuals in Oyo State Mop-up Operation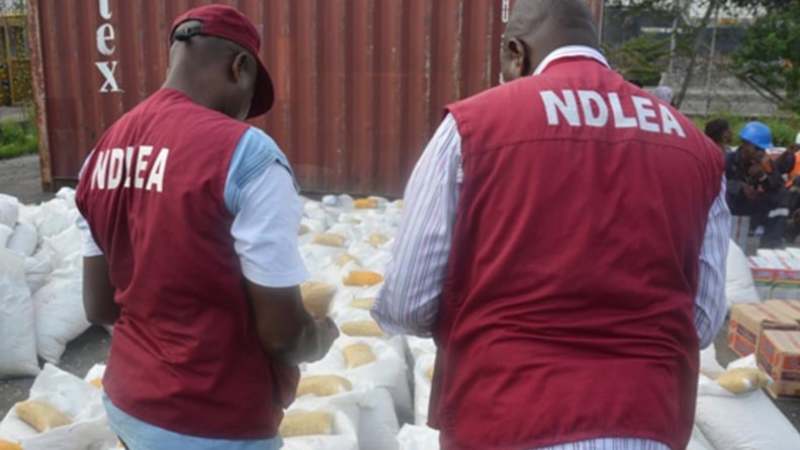 05/27/2023 20:27 in News Update
The National Drug Law Enforcement Agency (NDLEA) in Oyo State has announced the arrest of 20 drug suspects during its recent mop-up operations in preparation for the upcoming inauguration of the new administration on May 29th. Mr. Olayinka Joe-Fadile, the State Commander, revealed the details during a press conference held in Ibadan on Saturday. The arrested individuals, consisting of 18 males and 2 females, were primarily drug users, and a total of 2.96kg of cannabis sativa was seized during the operations.
Joe-Fadile explained that the command intensified its mop-up operations in response to a directive from the NDLEA Chairman, Buba Marwa, to conduct comprehensive intelligence-driven operations to ensure the safety of all states ahead of the inauguration.
The newly appointed State Commander emphasized that his primary objective upon assuming office on May 8th was to enforce the provisions outlined in the agency's enabling act.
We are targeting drug farms, manufacturers, distributors, and users, whom we consider as victims. We provide counseling, rehabilitation, and social reintegration for them, while the hardened drug traffickers will be prosecuted in accordance with the law."
We have identified numerous forest areas in the state, which have become convenient locations for cannabis cultivation. Our aim is to eradicate these drugs from the farms before they reach maturity and enter the market. We will also seize any that manage to reach the market.
Joe-Fadile further mentioned that the command recently discovered and destroyed a drug farm in Olosun village, located in Akinyele Local Government Area of the state, and that they would continue similar operations in the future.
Drugs act as catalysts for both violent and nonviolent crimes. By eliminating drugs from the streets, we assure the public that May 29th will be as peaceful as possible.
After the May 29th inauguration, we intend to rehabilitate and reintegrate as many arrested suspects as possible back into society through established social reintegration procedures," he added.
The State Commander also issued a warning, stating that the war against drugs in Nigeria was ongoing and would be conducted with renewed vigor. He emphasized that the new administration would not tolerate any form of illegal drug activity, and the command was fully committed to apprehending drug lords, going to great lengths if necessary.
Joe-Fadile expressed his appreciation for the support and cooperation of stakeholders in the state, including religious leaders, security personnel, and government officials. He urged further collaboration to eliminate drug use in the state.
COMMENTS
Comment sent successfully!